Is Copilot the best AI companion out there? Help us find out by answering a couple of quick questions!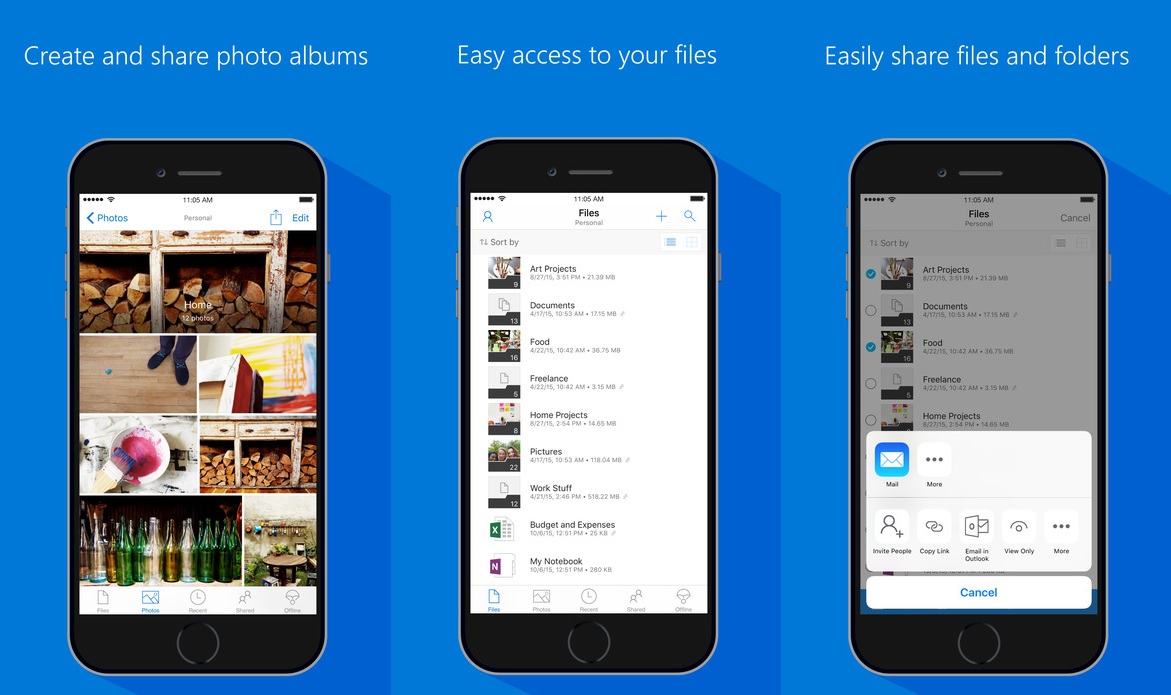 Microsoft today released a major update (v10.1) for their OneDrive app for iOS devices. First of all, they have updated the UI to make it easier to scan across file names and notice information quicker.
They have also improved the overall UX. For example, previously you have to tap and hold or open a file to take an action on it. Now with this update, they have added a context menu next to each item. You can tap the "…" to get this new menu. They have now made it easier to spot shared files by making thumbnails larger and more detailed.
When you browse files on an iPad, the multi-column list view made it difficult for users to read the file name. With this update, they have expanded each file to take up the entire row and added columns for the data you care about the most.
In this update, OneDrive finally allows you to open any file or folder regardless whether it is stored on OneDrive or SharePoint. You can open the files, make changes and save it back to their respective locations. Also, Microsoft has added support for previews for over 130 files types. This includes RAW, 3D objects, TIFF files, Java/Swift/C files and more.
On iPad, OneDrive now supports Drag and Drop feature. You can now drag an image stored on OneDrive to your email, move files to folders using drag and drop, etc,.
For enterprise and education customers, Microsoft has added support for Microsoft Flow. Flow allows users to create automated workflows between OneDrive and other services. For example, you can create a Flow to save all your email attachments to a OneDrive folder. You can create a Flow to get notified for file changes and more.
Apart from the above updates, there are several small improvements like landscape support included in this update.
Download the app here from App Store to try out these new features.