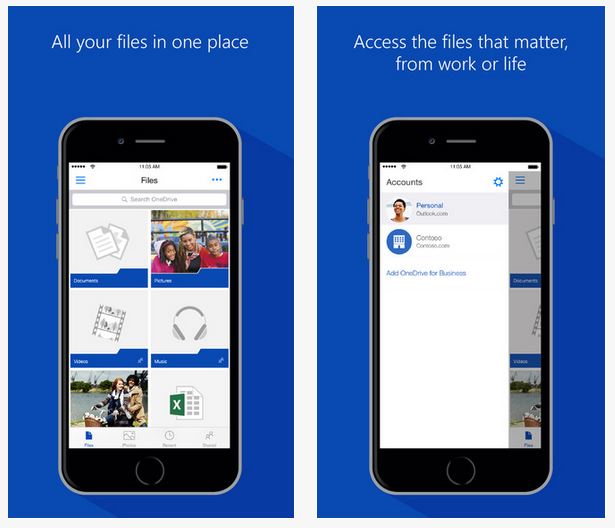 The OneDrive app for iOS lets you easily work with your personal and work files when you're on the go. Microsoft today updated their OneDrive app to v6.12.1 with performance improvements, minor UI changes, and improved VoiceOver support. Microsoft has also added the support for sending multiple files at the same time.
What's New in Version 6.12.1:
• OneDrive is Swiftier than ever before, nothing you will notice right away, but we are excited and had to tell someone.
• Our commands have been in hiding behind the dreaded overflow. We've moved things around, so you can be more productive than ever before.
• Improved VoiceOver support for all photos and video experiences, including albums and tags.
• By popular demand: You can now send multiple files at the same time.
Update it here from App Store.