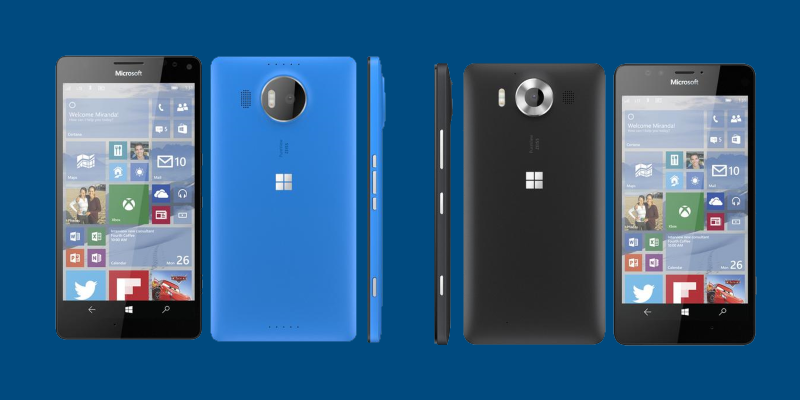 Let me  preface that the Lumia 950 and 950 XL are the most contentious Windows Phone flagship devices – in terms of reactions – that I have seen on the internet.
The devices have been branded failures, dead on arrival and generally all round awful by people who have never seen, nor experienced the devices in question.
Bear in mind that the response from people who have seen the device are said to have been generally positive, and we run into a disconnect between internet hate and real life experience.
The device has been compared unfavourably to the Lumias 930 and 830, and derisively likened to the Lumia 640 and 640 XL in an attempt to show how "ugh" inducing it is.
I haven't experienced the device personally, but as I have experienced the 930, 830, 925, 640 and 640 XL, I do have an opinion on the objections that have been flying fast and furious.
First of all, the Lumia 930, 925 and 830 are not that the pinnacle  of design. They are great designs, but they do have their imperfections, most of them revolving around the metal edges of the device.
One aspect of the Lumia 925 et al is that the devices were prone to heating up, an unfortunate aspect of the device that was accentuated by the metal edges. Sure it may still look good, but it would be rather hot.
Keeping in mind that Microsoft is using the snapdragon 810 and 808 in these devices, and you can see why they would have opted for polycarbonate.
Another reason why metal isn't always a good choice is that the device takes damage more readily than a polycarbonate device would. Metal may feel more premium, but a few weeks of caseless use and you may as well have picked one up from the roadside beggar.
As has been pointed out several times, the 950 series shares many aspects with the Lumia 640 in terms of design, yet is that really an awful thing? The Lumia 640 is actually a well designed device albeit utilitarian device. Its not beautiful, but its not ugly. It does the job well and it feels great in the hand.  The Samsung Galaxy Series rose to prominence with phones which had lesser designs than this.
Finally, let's not forget that the Lumia 950 will ship with Windows 10 Mobile, a great camera, Continuum support and an Iris Scanner. I mean really, this is a device that is looking into the future and the reaction from Windows fans is "its ugly, other people won't like it, so I shouldn't either".
I'm not too fussed about how the device looks in a render. I haven't held it in my hand nor seen what it can do yet. Seeing as the specs and features promise a highly capable device, I'd advice to dispense with the judging until the device is shown off physically later this month/next month.