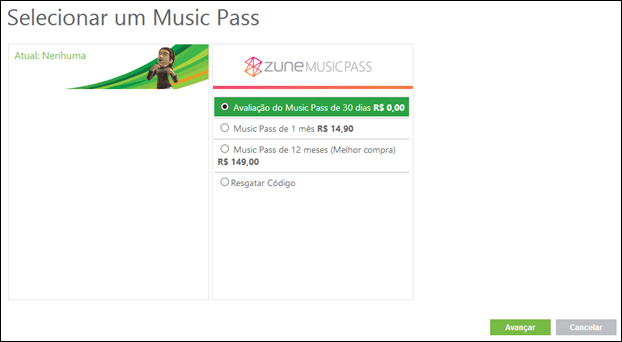 It sometimes seems Microsoft's divisions are working at different speeds.  WinPhoneBrasil reports that on the even of the release of the Xbox Music Service the Zune Music Pass has arrived in Brasil.
The service costs R$ 14,90 per month or R$ 149 per year, but is not fully functional yet, now allowing loading of music to Windows Phones yet, but this should all be corrected once Xbox Music pass and Windows 8 rolls out in the country.
Read more at WinPhoneBrasil here.
Have our readers noticed the service rolling out anywhere else yet? Let us know below.
Update: h3man let us know that the service has turned up in Austria also. See the screen shot after the break.
Thanks Ronnie for the tip.