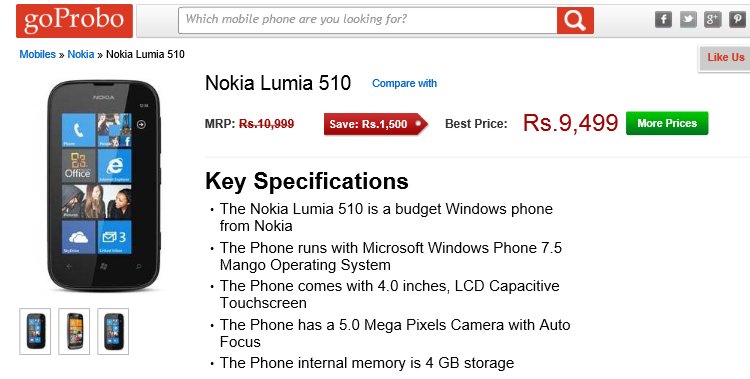 The Nokia Lumia 510 Windows phone 7.8 handset is hitting a new low price point, with the handset available from as low as 9300 INR.
While Nokia still lists the smartphone as 10,300 INR on their website, sites like GoProbo shows much lower prices are available.
The price drop suggests Nokia is phasing out the Lumia 510 in favour of the 520, which is good news for consumers as it keeps the confusing period when both WP7.8 and WP8 handsets are being sold as short as possible. The NL 520 is expected to hit stores in less than 2 weeks.
If you are however happy to get a deal on a phone running an older operating system now would be the time, as I am sure these will be going fast.
Thanks Arun for the tip.