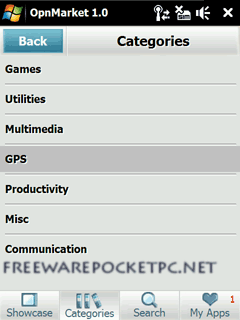 FreewarePocketpc.com's freeware on device application store has been upgraded to version 1.2.
New in this version is a business plan, with the application now being supported by ads. This is of course a good thing, as it helps guarantee the website will continue supporting the software.
Also new is a new icon design, 3G connectivity issue fixes, a close button for devices using Windows Mobile 6.5.3, and most significantly the ability to view all your previous downloads in the "My Apps" tab.
Omarket can be downloaded at FreewarePocketPC here.