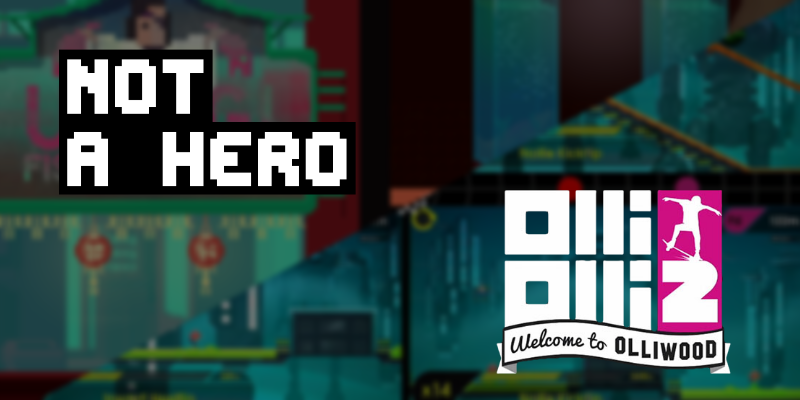 Disclosure: The author of this piece received a free key for the PC version of Not A Hero during one of its closed beta tests.
Indie publisher Team17 has announced that enhanced versions of both Not A Hero and OlliOlli 2 are coming to the Xbox One. Developed by Roll7, both of the games will be available on the Xbox One console on May 24th. Both of the games have also gotten brand new additions and levels, too.
Not A Hero: Super Snazzy Edition
The "Super Snazzy Edition" of Not A Hero includes some brand new extra content. Not only is the game's main character BunnyLord playable, but an extra package of levels called "Me, Myself, and BunnyLord" is also included. This add-on contains three full sized levels and four brand new bonus missions.
Not A Hero: Super Snazzy Edition will be available for $12.99 or your regional equivalent.
OlliOlli2 XL Edition
The original OlliOlli came to the Xbox One on March 6th last year, and now the second has arrived. Titled OlliOlli2 XL Edition, this new version of the game boasts a brand new FreeSkate mode. FreeSkate mode allows you to practice your moves on five levels, which are also new.
OlliOlli2 XL will be available for $14.99, or your regional equivalent.
It will also be able to buy both of the games together in a single package, called the BunnyLord Pro Hater Pack. The Pro Hater Pack will be available for $20.99, or the regional equivalent.
Have you played either of these games on other platforms? Are you willing to buy them again for the enhancements, or just to play them on your Xbox One? Let us know in the comments below!