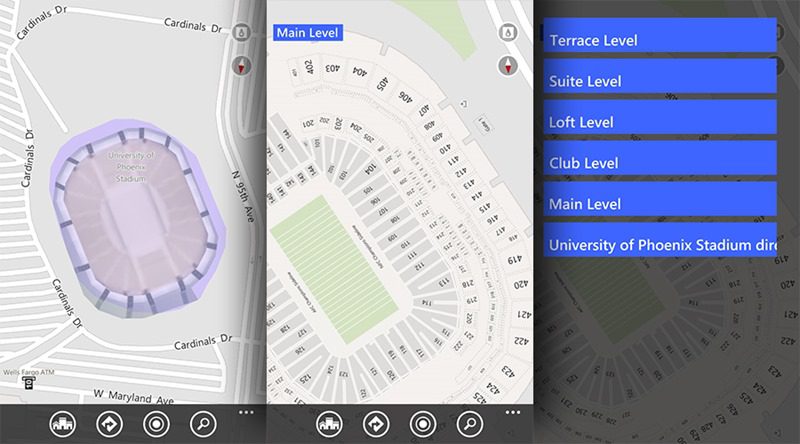 One of Windows Phone's strongest features, Offline Maps provided by Nokia's Here data is getting another boost today with an update going out from Here to Windows Phone, iOS and Android.
The update brings a number of new features, including better coverage of African countries and improved public transit features.
Check out the changelog below :
More detailed coverage in Africa

The following countries now have much more detailed maps, and allow for navigation within our apps, and show a much fuller road network and land usage details:

Cameroon, Central African Republic, Chad, Republic of Congo, Equatorial Guinea, Gabon and the island nation of São Tomé and Príncipe.

We have also considerably improved the detail shown in Cape Verde, Democratic Republic of Congo, Ethiopia, Guinea-Bissau and the Seychelles.

These countries and those above are now also available for offline use as downloadable maps under 'Africa'.

Public transit gets in line

We've been refining the depiction of public transit lines over the course of the last couple of map updates, to more closely reflect the geography of train, subway and tram lines on the ground, rather than simply drawing links between stations. This began last year with the map of Chicago, and expanded to a number of other countries in the last maps update.

Now this improved depiction is extended to more areas in the Americas, in Europe, Australia and New Zealand. And we anticipate that the improved data source we're now using will have the added bonus of being easier and quicker to update in the future.

Business case

It's not just people using our smartphone apps who benefit from these map updates, of course. Our Enterprise users also benefit with layers of data that aren't visible in other apps. In this update, there's a particular upgrade for logistics companies. We've made it possible for the truck attributes of roads to be seen in offline apps. (These are properties like weight or height restrictions, legal restrictions and hazardous material bans).
To get this update for Windows Phone devices running Windows Phone 8.1 Update and under, open the settings app and slide to maps under the navigation pivot. Hit check for updates and you should be all done. For Windows Phone devices running 8.1 Update 2, you will need to open the Maps app so you can be offered the update as maps is no longer handled through settings.