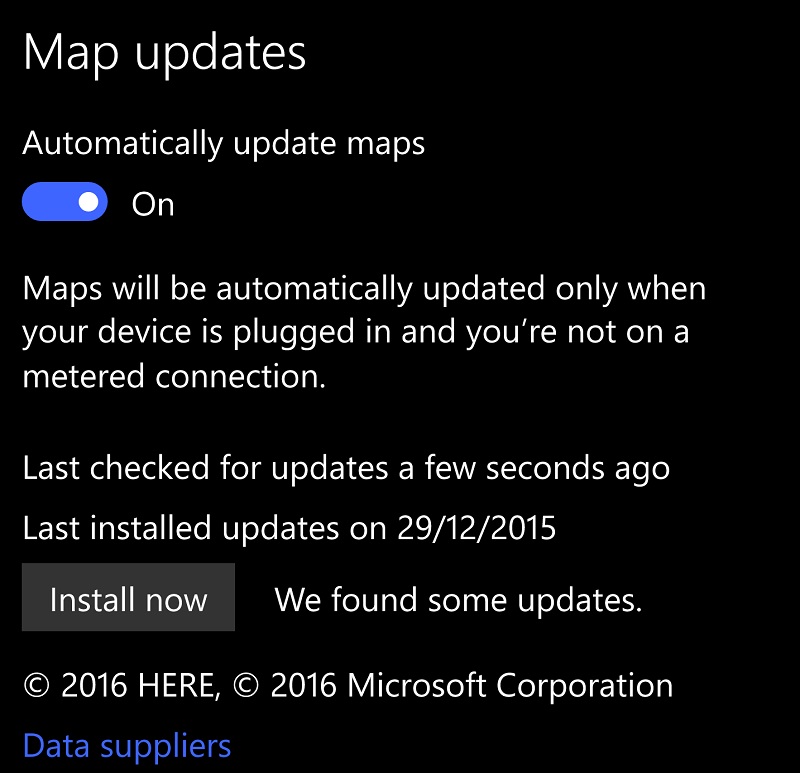 It seems with updated Here apps also come updated Here mapping data.
Microsoft has pushed out an update to the offline mapping data in Windows 10.
The update takes the data to version 8.30.60.106., but unfortunately on this occasion comes without a changelog.  We assume however it is the usual correction of errors and improved coverage.
To update your data search for offline apps in settings and click on Check for Updates.