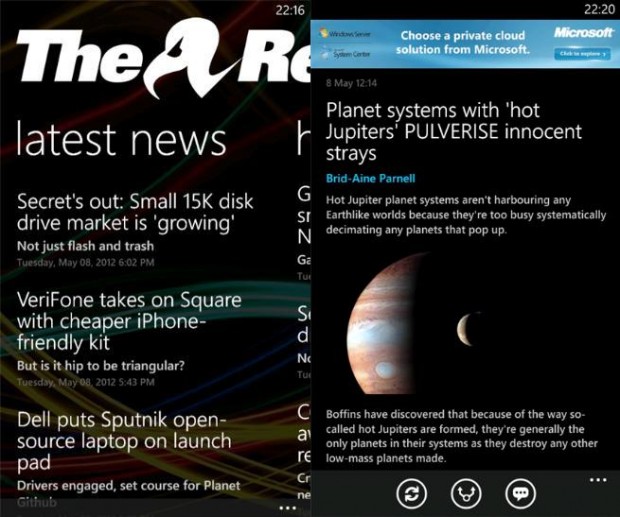 The Register is one of the largest technology publication on the internet and its official app is now live in Windows Phone Marketplace.
App Description:
The Register
Biting the hand that feeds IT

With more than 6 million readers a month, The Register is the one of the world's biggest online tech publications.

It has news desks in London, San Francisco and Sydney to make sure you get the news you need on the tech market wherever and whenever it happens. And it has columnists who'll give you an interesting take on the implications.

It has an active community of IT Pros from across the world, who discuss everything from cloud to chips, systems design to sys admins, Virtualisation to Vatican bloggers, Latvian hackers to liquid crystal solid-state raygun turrets.

For an original slant on the world of technology, you could do worse.

The Register. It's where tech lives
Download it here for free from the marketplace.