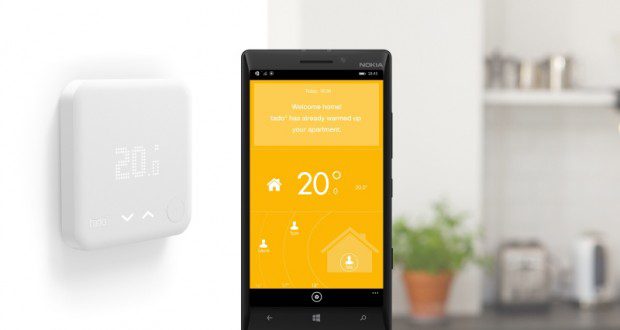 The official Tado° app for Windows Phone has been updated to version 1.4.
The tado° heating app enables an intelligent heating system for your home and saves up to 31% on heating costs automatically via smartphone: the heat is turned down when the last person has left the house. Just before somebody comes home tado° turns up the heat. Additionally, the heating control by tado° is adaptive and accounts for the weather forecast and for heating properties of your home (i.e. insulation, window surface area).
Version 1.4 brings improvements to both the Windows Phone 8.1 and also support for Windows 10.
The update brings:
Minor improvements and design updates
App now shows temperature if heating is turned off
Introduced static tile
Partner co-branding improved
Minor design updates
For Windows 10 the update also brings reporting, improved geo-location permission flow and improved support.
Having a tado° heating system at home was eager to try out the new features, but unfortunately after upgrading the app is now refusing to open, even after and uninstall and re-install.
Brave users can see if the problem is unique to me and my WP8.1 Lumia 930, (though reviews suggest I am not alone) but I suggest it may be a good idea to disable automatic updates until this is clarified. If you do go ahead, let us know in the comments below if you have success or not.
Find the app in the Windows Store here.
[appbox windowsstore 9nblggh096g1]