While not such a big craze as Flappy Birds, new game Swing Copters by Vietnamese developer Dong Nguyen has the same addictive combination of simple game mechanics and extreme hardness.
An official version of the game was not released for Windows Phone at its launch in August 2014, but now a title with the same name, claiming to be by the same development house .Gears, has shown up in the Windows Phone Store.
At this point it is not clear if the game is real or just another clone, with Microsoft pretty bad at policing trademarks in the Windows Phone Store.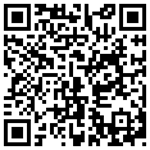 Players claim the game mechanics is pretty much the same, but that the game is slightly easier than on Android.
The game does not ask for excessive permissions, so its probably safe to try out until the issue gets clarified.
Find it for free in the Windows Phone Store here.