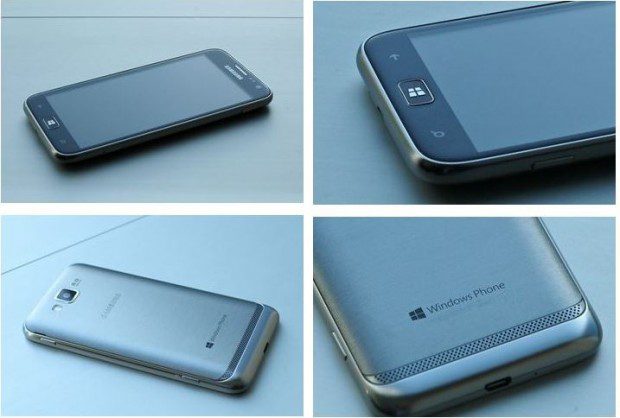 Its official now. Samsung ATIV S is the first in big line up of Windows Phone 8 devices coming this season. The device is made of 8.7mm brushed aluminum chassis with a huge 4.8" HD Super AMOLED display made from Corning Gorilla Glass 2.
Internals of the device are also impressive, it will have 1.5Ghz dual-core processor, 1GB of onboard RAM, and an 8MP autofocus rear camera and 1.9MP front-facing camera. The device will come with the choice of two storage capacities – 16GB or 32GB – and both models have a MicroSD slot for expanded storage. And to support all these specs, a 2300mAh battery will be included in this device as well. As we see in the photos above, the device looks impressive.
What do you think? Read Ben Rudolph's detailed post on this device here.