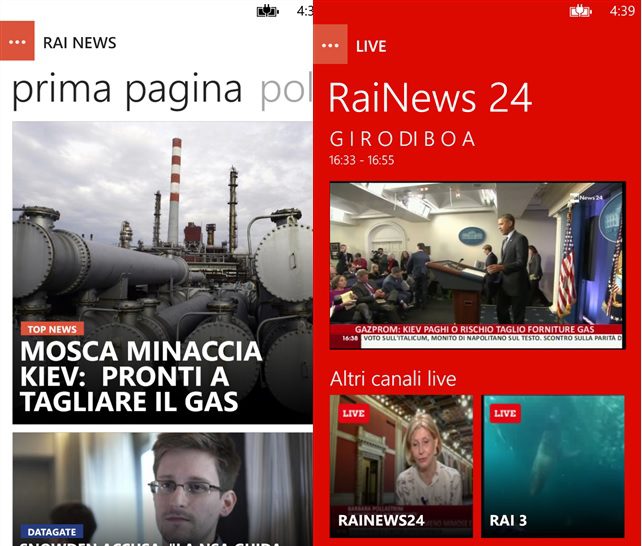 RaiNews, Italy's national public broadcasting company has released their official app for Windows Phone devices. Rai allows you to enjoy all the latest news, videos, photo galleries and more on the go on your mobile device.
App Description:
All the information of all news Rai always with you. The live free tv channel, all the news in the foreground updated in real time, the videos that make the news, the most beautiful photo galleries and much more. Stay informed, download the new app Rainews.
Download it here from Windows Phone Store for free.