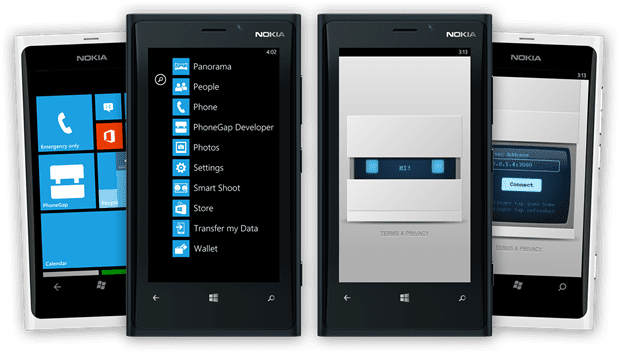 PhoneGap has announced the availability of the PhoneGap Developer App for Windows Phone.
PhoneGap is an open source framework for quickly building cross-platform mobile apps using HTML5, Javascript and CSS. The PhoneGap Developer app lets developers immediately preview their apps on a device without installing platform SDKs, registering devices, or even compiling code. They also have full access to the official PhoneGap APIs.
After installing the PhoneGap Developer app developers will be able to connect to their PhoneGap desktop app to instantly view and test their project on the device.In fact developers can now develop on an OS X machine and preview on a Windows Phone device.
The app not only supports Windows Phone 8, but the upcoming 8.1 update
You can learn how to install and use the app here. Since the Android, iOS, and Windows Phone apps use the same codebase, the usage is identical.
Download the app from the Windows Phone Store here.