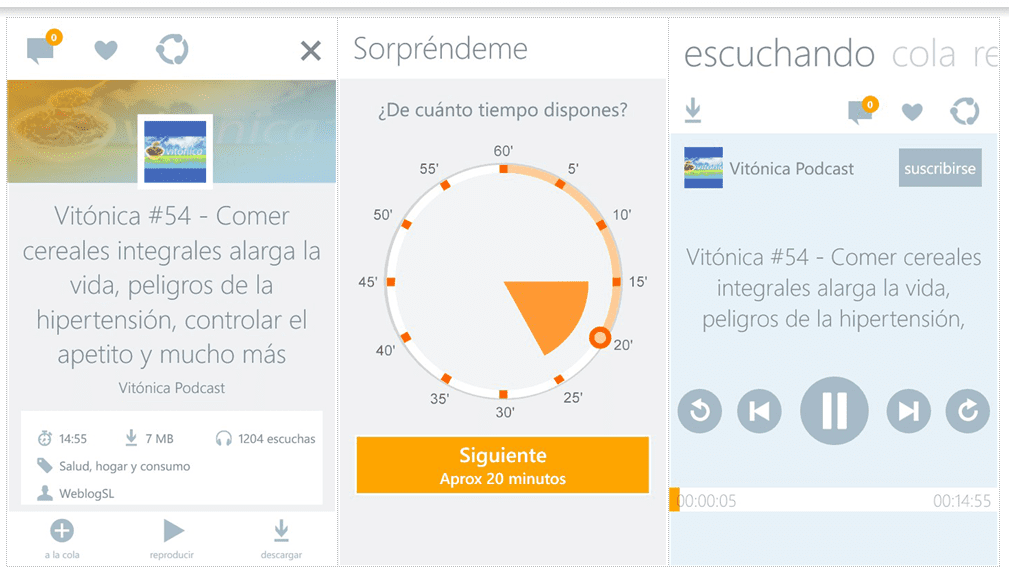 Podcasting network iVoox has released an official Windows Phone app.
The app lets you listen to content ranging from stand-up comedy to science lectures on demand and features :
A single application that suggests podcasts based on your tastes and what you have listened to before.
Play in real time over 3G and WiFi, and can also be downloaded for offline listening
The playback position is maintained.
Change audio level.
You can save podcasts of interest for listening later
Automatically synchronizes your iVoox.com profile web
Simple: send new podcast that interest you with 1 click to your playlist
Controls the lock screen
Subscription Management
The free app, which for now appears to be available only in Spanish, can be found in the Windows Phone Store here.