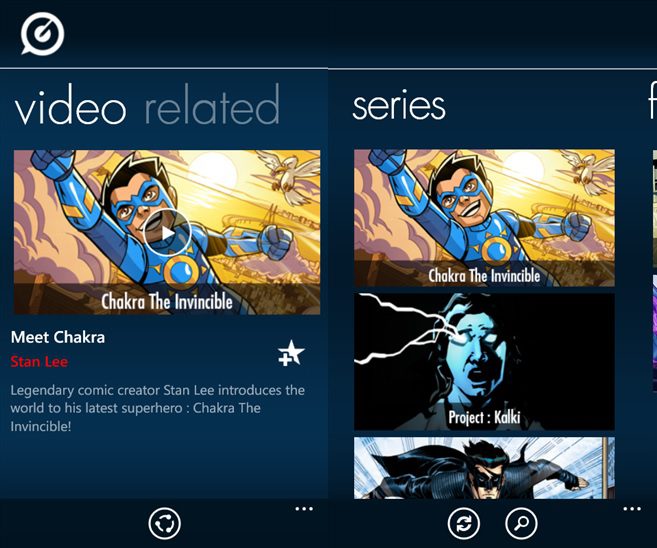 GRAPHIC INDIA is a leading entertainment company in India dealing with comics and animation. They are the creators behind popular animation series like KRISHH. Their official app is now available in Windows Phone Store which allows you to enjoy the video series on your mobile device.
Watch animated stories like 18 DAYS, CHAKRA THE INVINCIBLE, DEVI, THE SADHU, RAMAYAN 3392AD, and many more as we assemble some of the world's top creators and rising superstar talents to launch stories that foster the imagination and fuel the inspirations of a new globalized generation of youth in India and around the world. Experience the revolution!
Download it here from Windows Phone Store for free.