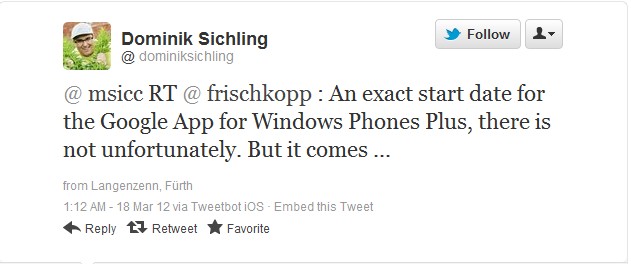 Google must be really desperate for users for their near defunct Google + social network.
According to a tweet by Google Germany PR Spokesperson, Stefan Keuchel, an Official Google+ application IS coming to Windows Phone.
The news is surprising given Google's poor support for Windows Phone so far, epitomised recently by their slow and buggy Google Search app and the lack of any version of Google Maps.
Unfortunately Stefan could not reveal a due date for the app, but I am sure tens of Windows Phones users will be waiting with baited breath.
Via wpsauce.com