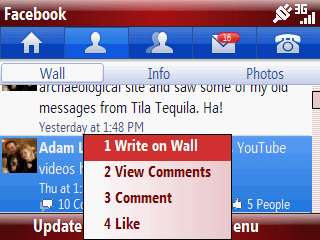 Pocketnow reports that the official Facebook client for Windows Mobile Standard has been updated to version 1.2.
Improvements include being able to read and respond to comments and a search feature that lets you find acquaintances. The software can be found in Marketplace.
An updated version for Windows Mobile Professional is not available yet.
Read more at Pocketnow here.