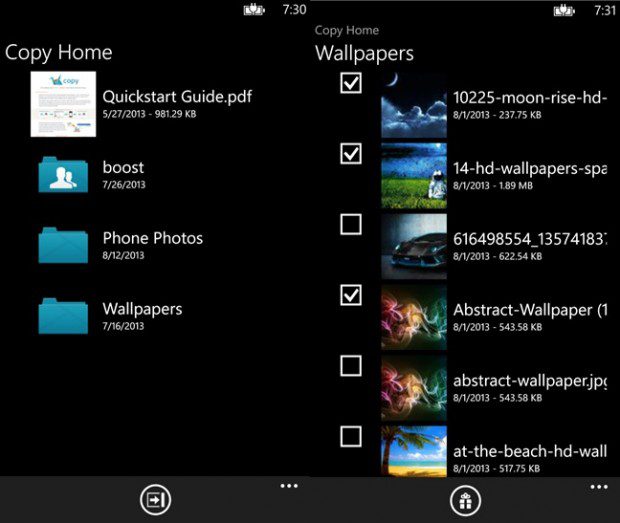 Official app for Copy cloud storage service is now available in Windows Phone Store for free.  The media you save with Copy is instantly accessible on your computers, smartphones, tablet and the Copy website. Each user starts with 15 GB of free storage. When you refer a new user, you both get an extra 5 GB free. Folder space is shared equally among users. If two people share a 10 GB folder, each person  contributes 5 GB. If four people share it, each person only contributes 2.5 GB. The first version of this app is pretty simple for now.
Features:
– Create and Login to a Copy Account.
– On-demand browsing of all your Copy files and shares.
– Thumbnailing and preview of all supported file types.
– High-Resolution previewing of image file types.
– Copy public link of any file. Multi-select supported!
– View your folders in thumbnail gallery mode.
Download it here from Windows Phone Store for free.
via: Winsource