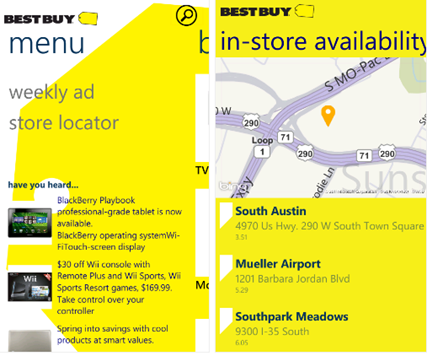 Best Buy is a specialty consumer electronics retailer mainly in US and Canada. It also operates in some European countries too. You can find great deals for your next gadget through this app in Best Buy Store and of course browser through catalog for your tech needs and read people's review on it.
Application Description:
The Best Buy app provides a fresh new way to shop for the latest and greatest technology. Browse the full Best Buy product catalog, compare products specs, & create your technology wish list.
* Quickly find your favorite products, read reviews, and find in-store availability.
* Looking for the hottest deals? Checkout the Weekly Ad and Special Offers tabs.
Need help? We're available. Call us at 1-888-BEST-BUY (1-888-237-8289)
Download it from here.