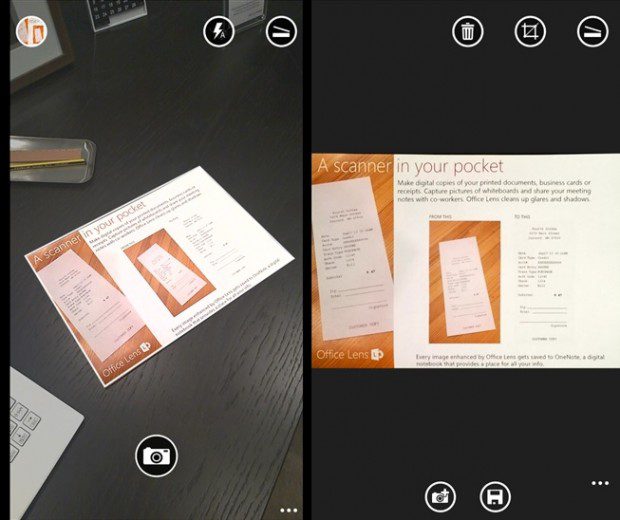 Microsoft today updated their Office Lens app in Windows Phone Store v1.2.3421.0. This new update brings in improved algorithm that allows faster image processing in low-end Windows Phone devices. It now has faster edge detection and handy push notifications for Word and PowerPoint conversion. Other than that, there is no new features in this release.
App Features:
Scenarios:
– Capture and crop a picture of a whiteboard or blackboard and share your meeting notes with co-workers.
– Make digital copies of your printed documents, business cards or posters and trim them precisely.
– Printed text will be automatically recognized (using OCR) so you can search for words in images and copy and edit them.

Features:
– With Whiteboard mode, Office Lens trims and cleans up glare and shadows.
– With Document mode, Office Lens trims and colors images perfectly.
– Pictures are saved to your camera roll and also directly into OneNote, so you can see the images across all your devices.
– Choose to convert images to Word (.docx) or PowerPoint (.pptx) files that are automatically saved to OneDrive.
Download it for free from Windows Phone Store here.