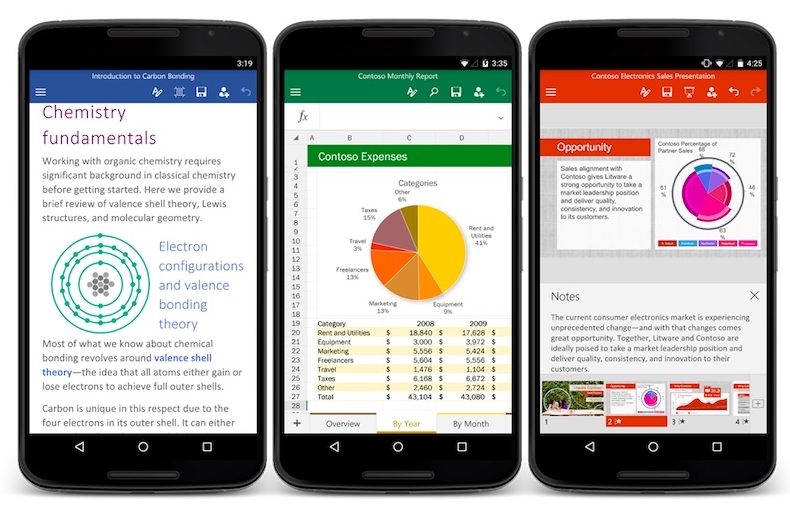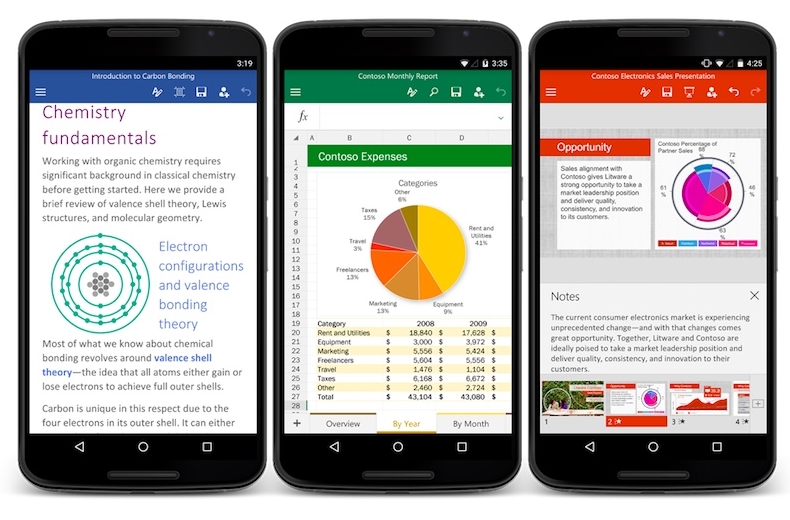 Microsoft is updating the Office apps for Android devices with a couple of new features today. The company is mostly focusing on Shared Files with the latest updates, but there are some other new features in these updates, too. First of all, the company now allows users to easily share a file on Word, Excel, and PowerPoint. Additionally, it's also much easier to see who's working on a Shared File in the Office apps which is pretty nice. Microsoft is also bringing the new "Shared with Me" feature, which is basically a hub for all the files that were shared with you — for example, if someone shares a Word document with you, it'll show up on that page — from there, you can edit that document very easily.
For Excel, Microsoft is making the copy/paste experience much better. With the latest update, when you copy something from Excel and paste it into another Office app like Word, the content will look great without breaking the format of your Word document. Similarly, when you copy something from your Word document paste it into an Excel spreadsheet, the content will fit into Excel easily.
Lastly, Microsoft is revamping some parts of PowerPoint with the latest update. Now, you'll be able to enjoy a much better experience when viewing presentations on your Android device. Additionally, you'll now be able to double-tap to start editing a slide on a presentation, and drag-and-drop slides to reorder them.
You can get the latest update for Word here, Excel here, and PowerPoint here.