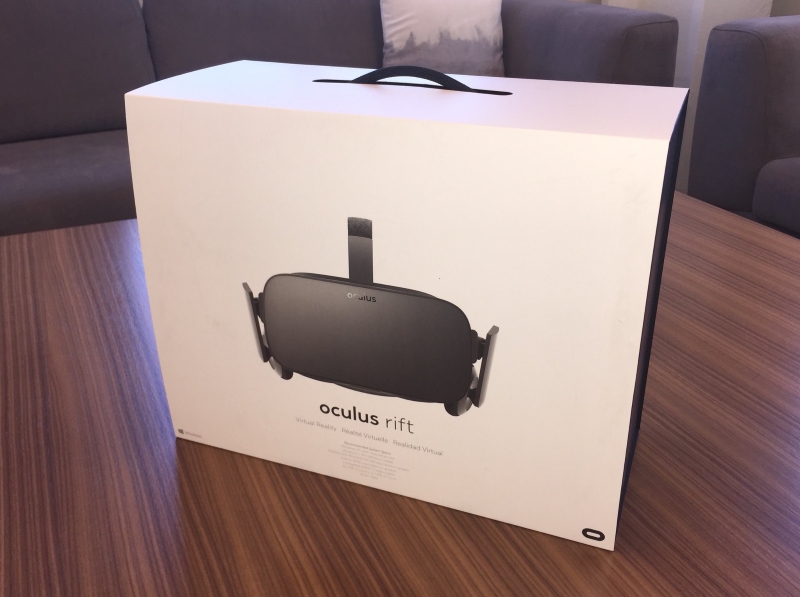 Oculus Rift is now available for order from Microsoft Store Online for $599. Oculus has already said that it has an "extremely limited" supply of its Rift headset, so you'll need to hurry up if you want to get it soon.
Features:
Oculus Rift's advanced display technology combined with its precise, low-latency constellation tracking system enables the sensation of presence.

Customizable, comfortable, adaptable, and beautiful, Rift is technology and design as remarkable as the experiences it enables.

Every aspect of Rift was designed to be easy, inviting, and comfortable to use – and that extends to the VR environment we've created as a starting point for your journeys.

Discover and download games across genres ranging from action RPGs, sci-fi shooters, mind-bending puzzle games, and more – and play them from an entirely new perspective. Lucky's Tale is included with every Rift purchase.

Windows PC and an internet connection are required for Oculus Rift – please review recommended system specs.
Order it here from Microsoft Store. Microsoft Store tweeted about the availability now, but the store link is not working for me yet. Keep trying, it may go live any moment from now.
Microsoft also has some Oculus Rift Bundles which will ship by May 31st. You can order them here. Amazon will also be selling it in limited quantities. Find the listing here.