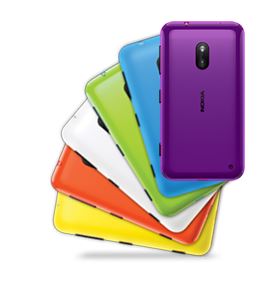 We all know that Nokia Lumia 620 comes in different bright colored shells. The cover is made up of "dual-shot" color technique, which means that a layer of translucent or transparent polycarbonate is laid over the bottom color coat. This produces secondary color blends and adds texture effects to the smartphone's shell. O2 UK has got Purple color shell as their exclusive.
Get a free Nokia shell when you buy the Nokia Lumia 620. Choose from 5 colours including purple, which is exclusive to O2. Offer ends 31 July 2013.
You can get the device for free on £14.00 per month contract.