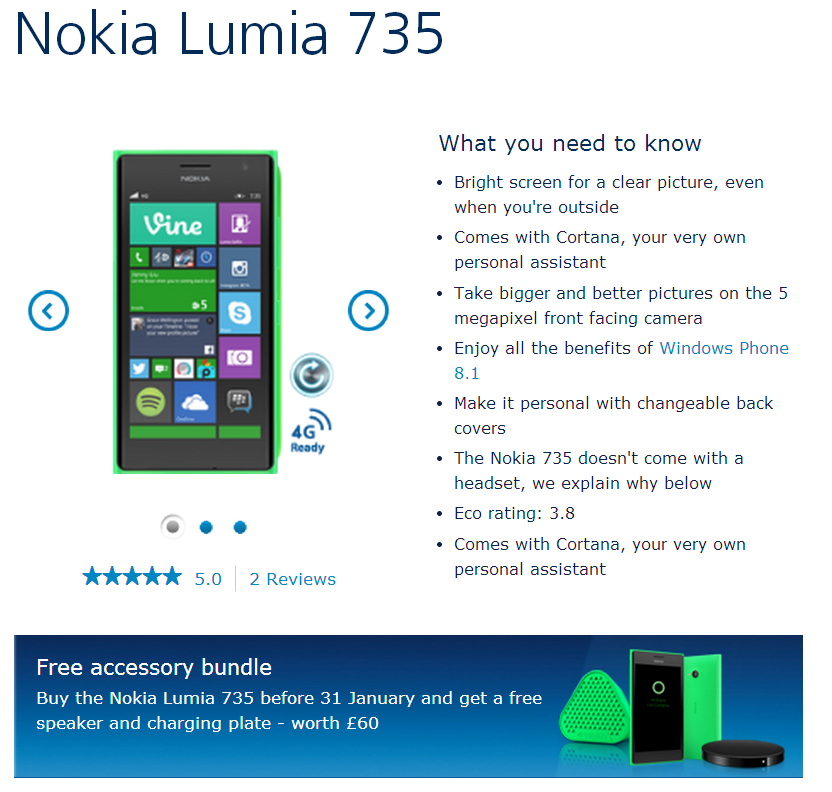 If you are planning to purchase a Nokia Lumia 735 O2 UK may have a deal for you which may sway you in their direction.
They are offering a bundle of £60 accessories for free with the handset, which includes a speaker and wireless charging plate.  The deal is only available if the handset is purchased before the  31st January 2105.
O2 is offering the handset free on contract or for £159.99 on PAYGO.
See the deal at O2 here and see our full review of the Nokia Lumia 735 here.
Via NPU