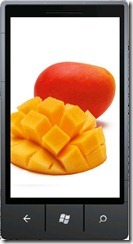 Its certainly music to my ears to see all the carriers singing from the same hymn sheet.
Anyone for Mango? The latest version of Windows Phone 7 is coming in the next couple of weeks – watch out for more info soon…
We have issued the release. The online job we leave Microsoft and the manufacturers. 🙂 (TS)
Lastly Orange France said:
"Orange has approved the updated Windows Phone 7.5 for users with Windows Phone. This update will be rolled out gradually in a week or two."
The carriers join Deutsche Telekom and Telstra in getting ready to provide the update. Have any other carriers let us know their intentions? Let us know below.
Via Monsmartphone and WPCentral