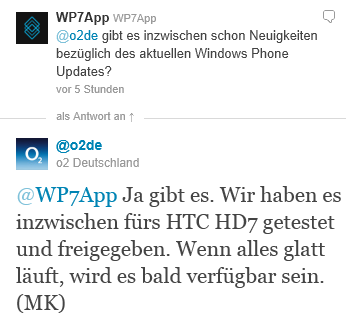 WP7App has been able to confirm via O2 Germany's twitter account that the carrier has completed testing for the HTC HD7 and will also start rolling out the 8107 update soon.
Unfortunately they were not able to give information on the status of other Windows Phones on the network, but it may be a case of Microsoft updating each Windows Phone one at a time.
See more of our 8107 update coverage here.
Read more at WP7Apps.de here.