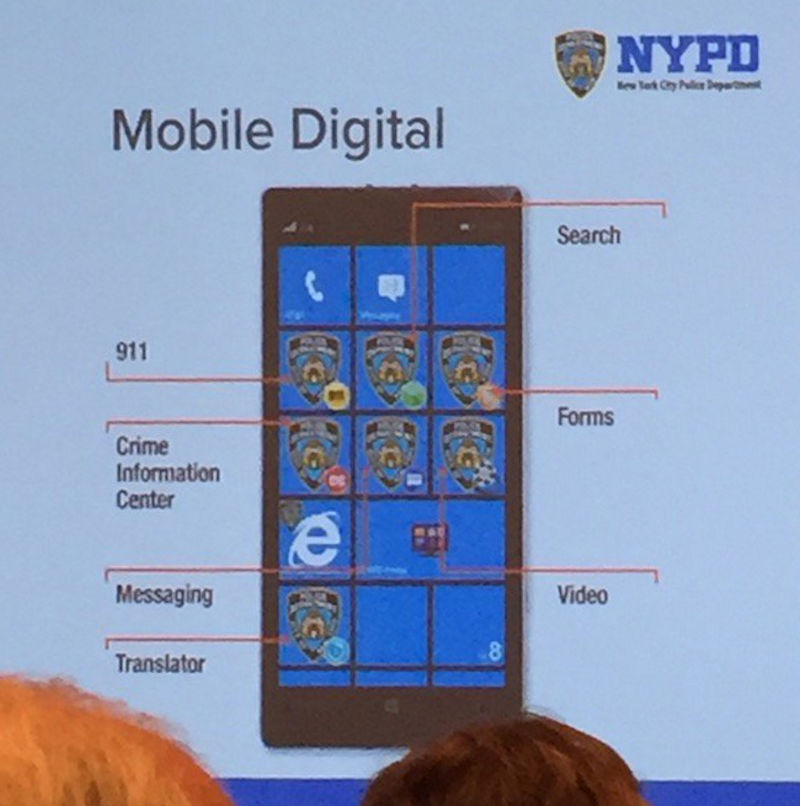 Way back in October 2014 we reported that the NYPD would be securing as many as 31,000 Windows Phones for their local police force, funded by $160 million confiscated from presumed criminals.
A year later we reported that the roll-out appears to have gone well, with police officers already using the handsets to help solve and prevent crimes.
Now a Politico reporter on Twitter has posted some news about the latest development of the project.  Above is a slide taken from a public New York City meeting showing a typical NYPD smartphone screen, with a new app, the Translator app, which can translate up to 50 languages.
soon, every #nypd officer will have translating app on their smart phone. can't wait to see how they works

— Azi™? (@Azi) January 20, 2016
We assume the app is based on Microsoft technology, though of course there is no guarantee of this. Given the whirlpool of nationalities in New York we expect this feature will get a lot of use.
While Windows Phone has not done very well in the consumer market, it is doing much better in Enterprise, especially in Europe.  It is good to see a good level of development also occurring in USA.