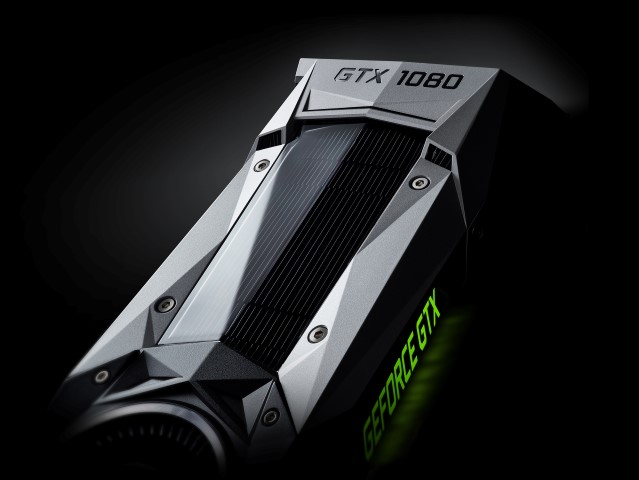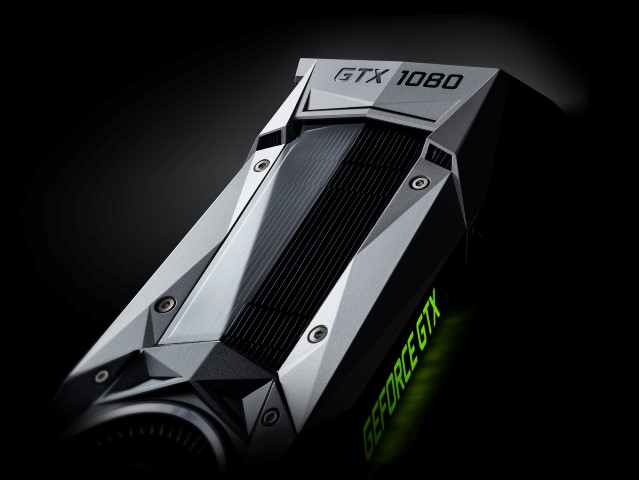 NVIDIA today announced the NVIDIA GeForce GTX 1080, their first gaming GPU based on the new Pascal architecture. This new GPU offers up to 2x more performance in virtual reality compared to the GeForce GTX TITAN X. Pascal architecture  offers massive leaps in performance, memory bandwidth and power efficiency over its predecessor, Maxwell architecture.
It incorporates five transformational technologies:
Next-Gen GPU Architecture. Pascal is optimized for performance per watt. The GTX 1080 is 3x more power efficient than the Maxwell Architecture.
16nm FinFET Process. The GTX 1080 is the first gaming GPUs designed for the 16nm FinFET process, which uses smaller, faster transistors that can be packed together more densely. Its 7.2 billion transistors deliver a dramatic increase in performance and efficiency.
Advanced Memory. Pascal-based GPUs are the first to harness the power of 8GB of Micron's GDDR5X memory. The 256-bit memory interface runs at 10Gb/sec., helping to drive 1.7x higher effective memory bandwidth than that delivered by regular GDDR5.
Superb Craftsmanship. Increases in bandwidth and power efficiency allow the GTX 1080 to run at clock speeds never before possible — over 1700 MHz — while consuming only 180 watts of power. New asynchronous compute advances improve efficiency and gaming performance. And new GPU Boost™ 3 technology supports advanced overclocking functionality.
Groundbreaking Gaming Technology. NVIDIA is changing the face of gaming from development to play to sharing. New NVIDIA VRWorks™ software features let game developers bring unprecedented immersiveness to gaming environments. NVIDIA's Ansel™ technology lets gamers share their gaming experiences and explore gaming worlds in new ways.
The NVIDIA GeForce GTX 1080 "Founders Edition" will be available on May 27 for $699 and regular edition will cost you $599. The NVIDIA GeForce GTX 1070 "Founders Edition" will be available on June 10 for $449 and regular edition from start at $379.