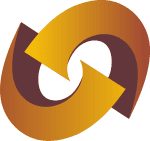 India's central securities depository, the National Securities Depository Limited is in the process of developing a mobile app for windows phone which should be released shortly.
The service has recently released an Android app which lets users view balances in their demat account on their mobile anytime, anywhere.
When asked if they are working on a Windows Phone version the company's support team said:
Subject: RE: Reg NSDL Mobile Application

Dear Sir,

Thank you for your email and showing interest in NSDL mobile apps.

We wish to inform you that NSDL is in the process of launching the Mobile Application for Windows OS shortly and will be informing you once the same is ready.

Regards,

NSDL Mobile Application Team
The NSDL, the first and largest depository in India was established in August 1996 handles most of the securities held and settled in dematerialised form in the Indian capital market. The arrival of the app would therefore be a particularly significant feature in the cap of Windows Phone in India.