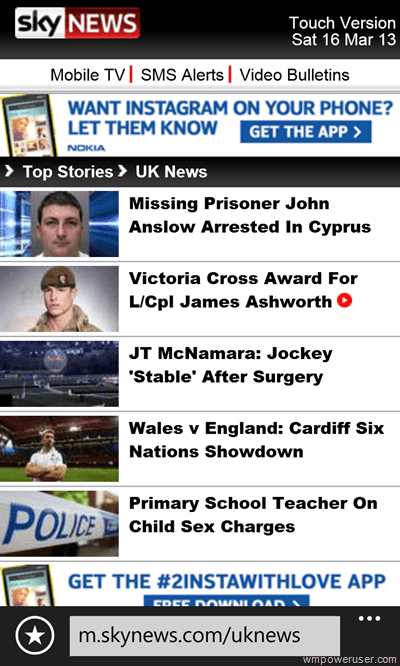 Nokia is running a high profile campaign to get Instagram on Windows Phone with their 2InstawithLove app, and now the company has started taking out banner ads promoting the app.
The intent of the app is to put pressure on Instragram and Facebook by showing the level of interest on Windows Phone.
The move appears to be increasingly desperate and seems an odd way for two large companies to negotiate about creating an app.
Do our readers agree that the campaign may be causing more harm than good? Let us know below.
Thanks Fernando for the screen shot.