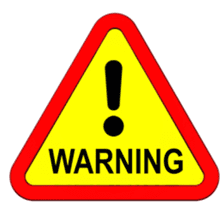 There has been a worrying trend over the last 2 quarters of lower and lower Windows Phone sales by Nokia, the main Windows Phone OEM with more than 90% of the market.
Nokia has acknowledged that this is due to intense competition on the low end, saying:
On both a year-on-year and sequential basis, our Mobile Phones net sales were affected by competitive industry dynamics, including intense smartphone competition at increasingly lower price points and intense competition at the low end of our product portfolio.
Kantar's Dominic Sunnebo, said:
"… Windows had a tough start to the year as a result of its entry-level Nokia models facing fierce competition from low-end Motorola, LG and Samsung Android smartphones."
The main features of these low-end handsets are that they offer better value for money than Nokia's competing low-end devices. The Moto G for example, which led to a resurgence by Motorola, offers an HD screen, front-facing camera and camera flash, all missing from the Nokia Lumia 520 and worryingly also from the new successor, the Nokia Lumia 630 and 635.
Nokia/Microsoft can no longer rely on selling low-end specs on the strength of its brand to uninformed customers.
Sunnebo told PCPro:
"Consumers are far more tech savvy than they were just a few years ago, and the rising commoditisation of smartphones means we increasingly rely on online views and handset cost to drive our decision making.

Some 40% of British consumers are heavily influenced by internet reviews when deciding which mobile to buy, and 48% of Moto G sales were made online."
If rivals are improving their specs and lowering prices, Microsoft can not respond by removing specs and keeping prices the same.  The Nokia Lumia 630, which by dropping the camera button has in some ways even worse specs than the NL 520, is not the answer.
Do our readers agree Microsoft Mobile need to raise specs in the low end? Let us know below.