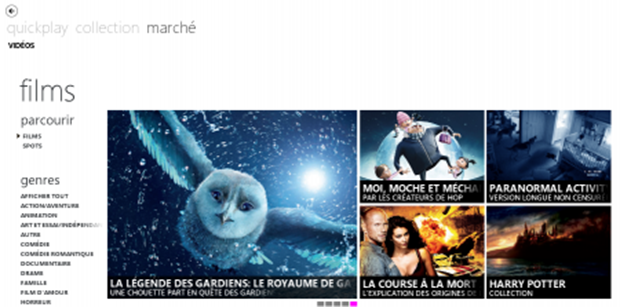 No apps available in the Belgian Marketplace.
Marketplace made a brief appearance in India last week, but it appears when it exited stage left it also took a few other markets with it.
Monsmartphone complains that Marketplace in the Zune desktop client has stopped being available, at least for apps, but oddly still works for movies.
Fortunately however the client will still show applications when linked from a website, like Monsmartphone's own Marketplace directory, so all is not lost yet.
Hopefully all these shenanigans are a precursor to a wider roll out to be announced soon, rather than Microsoft tightening the screws on users in markets outside the approved areas.
Read more at Monsmartphone here.