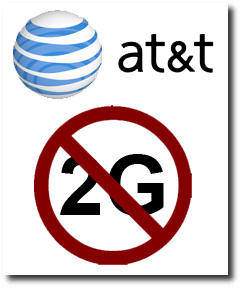 AT&T is apparently changing the 2G and EDGE band, from its current 850Mhz to the weaker 1900Mhz. What that means, is that devices without 3G capabilities, like the original iPhone, will have to cope with the reduced coverage that the new 1900Mhz band has.
In the other hand, devices supporting 3G networks like the AT&T Fuze, Tilt, Epix etc, will only benefit from this upgrade, as the 850Mhz band provides much better coverage, especially indoors.
According to AT&T PR Representatives and customer service, users of an older generation device who want to improve their network coverage, have to buy at their own expense a 3G capable one. Fortunately, Windows Mobile  users won't have to resolve to that measure, as AT&T provided only 3G capable devices for several years now.
For many other platforms though, that is not the case, as a lot of BlackBerry devices and of course the original iPhone are only 2G capable.
How do feel about this upgrade? Tell us on the comment section below.