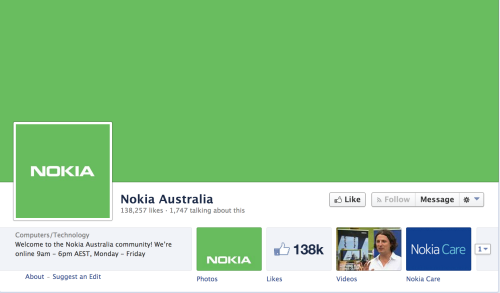 As the clock struck midnight around the world, Nokia has been turning their social media sites a sickly green colour very evocative of Android.
The company has been running a teaser campaign suggesting they are launching two handsets tomorrow – the Dual-SIM Nokia Lumia 630, and another handset, which given the green colour could very well be the Nokia Normandy.
That handset is expected to launch in March for around $100, and many expect Nokia to underpay the Android-ness of the handsets, given their strong Microsoft and Windows Phone overlay.
With the green campaign however we may very well see the opposite, with Nokia making rather a big deal of the handset running Kitkat, despite not having access to Google Play and Google's services.
What do our readers think of the move? Let us know below.