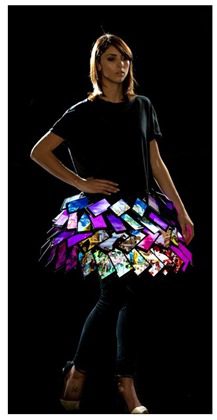 Nokia has collaborated with designer, Fyodor Golan to produce an interactive skirt for London Fashion Week made of more than 80 Nokia Lumia 1520 handsets.
The phones are held in a special harness and are coordinated with each other, and are meant to shimmer with the movement of the wearer.
We have seen some pictures earlier, but now we finally have some video of the skirt in action.
See that after the break.
World's first smartphone skirt - Click - BBC News
Via MNB