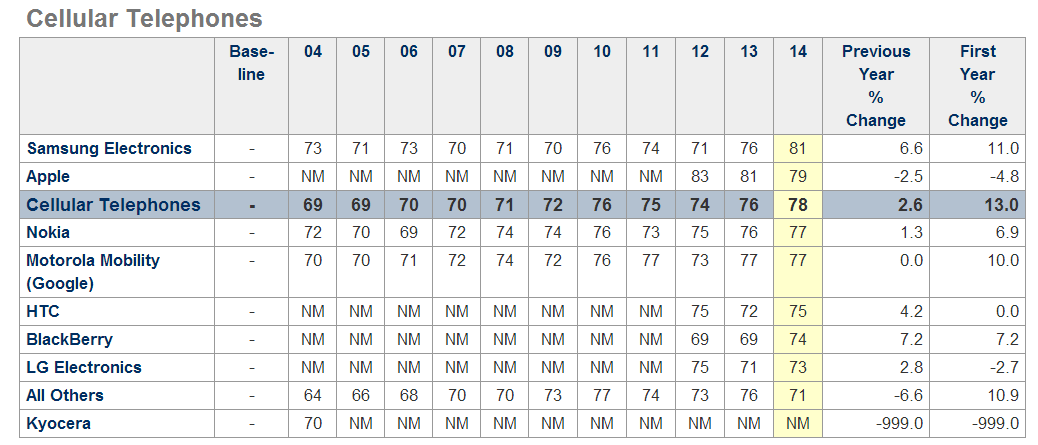 If you ask many they will tell you Windows Phone had a pretty poor year, with a failure to improve market share and a concentration on low-end handsets.
Interestingly however the results of the yearly American Consumer Satisfaction Index tells a different story.
The survey, performed by the University of Michigan covered 230 different brands is the result of data collected in approximately 70,000 interviews with U.S. consumers.
While switching to Windows Phone did not save Nokia, it clearly did nothing but improve the satisfaction of US consumers with their handsets.
That satisfaction has hit a 10 year high of 77, seemingly 3rd best after Apple and Samsung.
At the same time Apple and Samsung swapped places, and with the recent report that loyalty towards Android has improved, suggests that things are changing in the US mobile market, hopefully in the end to Windows Phone's advantage.
What do our readers think of these results?
via BGR