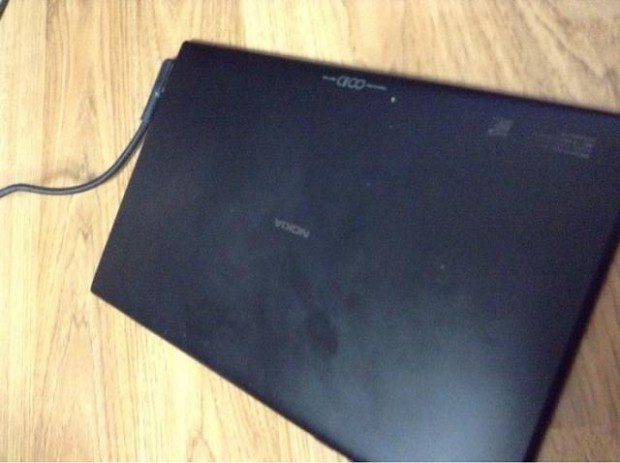 There were lots of reports in the past that Nokia is working on a Windows RT tablet, but it never happened. Today, a couple of images of Nokia Windows tablet prototype got leaked. We are not sure of the authenticity of the leak, just keep in mind that Nokia is working a Windows tablet which will come one day if not soon.
The rumored specs of the above device,
Tegra 3 1.3Ghz Processer, 2GB RAM, HDMI-OUT, USB Port, SIM Slot, 16point touchscreen, runnning Windows RT(not RT 8.1) model name is nvidia p1001 i think this prototype was dropped, no reason to use tegra 3 now.
Check out another image after the break.
via: MNB