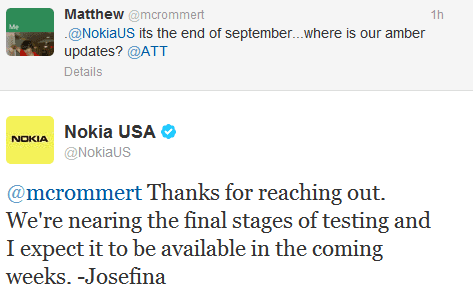 Our USA readers have been becoming increasingly impatient with waiting for the GDR2 update for their Lumia handsets, with the update supposed to have been fully rolled out by now.
Now Nokia USA has said on twitter that the company is in final testing of the update, and that the update will become avail ale in the coming weeks.
Not the ideal answer, but at least the company is responding to complaints about the delay.
Are our readers satisfied with the explanation? Let us know below.