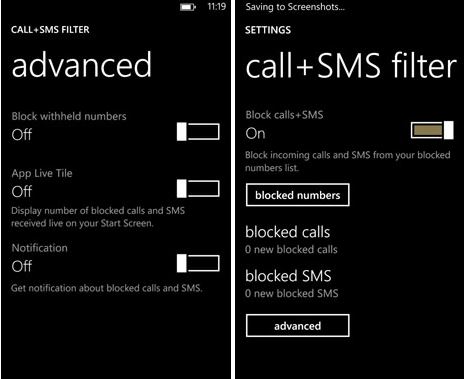 Nokia Lumia exclusive call+SMS filter app today got updated to v1.7.1.4 in Windows Phone Store. The new version does not includes any new feature, but it includes general fixes and improvements to improve this experience. It is a simple app that blocks unwanted calls and SMS.
Features:
– Block incoming calls and SMS based on your own blocked numbers list
– Add blocked numbers from Call History and Messaging
– Display the number of blocked calls and SMS from a Live Tile
Additional features for China:
– Block incoming text messages based on system keywords
– Update system keywords manually and automatically
– Find the registered origin of a particular number
You can download the app here from your Lumia device on Windows Phone Store.