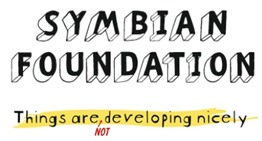 Qt was meant to be the saviour of Symbian and Nokia, finally tying together their fragmented OS landscape from S40 to Symbian, all the way to Meego.
Now that Nokia decided to abandon that burning oil platform and jump on the Windows Phone 7 steamer, the company is much less committed to Qt, and have subsequently sold off a large part of the management of the language.
Nokia has signed an agreement with Digia, a Finnish software company, to acquire the commercial licensing and professional services arm of Nokia's Qt. Nokia will still keep the LGPL licensing rights, but will no longer be looking to make any money from the environment.
The paid version of  Qt  is used by more than 3,500 companies worldwide. As a result of the deal 19 employees from Nokia will transfer to Digia.
Nokia has previously said they would not be looking to port Qt to Windows Phone 7 as it would lead to "fragmentation", leading a developer to comment the language went from "Code once, run everywhere" to "Code once, run nowhere".
Read more at AllaboutSymbian.com