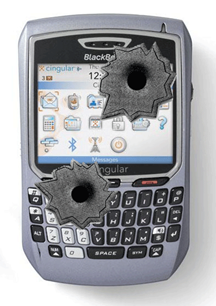 MobileToday reports that Nokia has once again made it clear they intend to displace Blackberry as the number one business to business manufacturer in the UK.
Nokia has already seen its share of the business market rise from nothing two years ago to 11.5% recently but the company has larger ambitions, and a plan to get there.
Their latest initiative is to offer specialist training for channel partners and to emphasize the security advantage of Windows Phone over iOS and especially Android.
To advance the first strategy Nokia has equipped all channel partner's customer facing staff with the new Lumia 620, 'so when a customer asks what phone they're using they pull out the device', as well as offering extensive on-site training, said channel sales manager Andrew Constable.
Nokia has been working with Alternative Networks, a leading provider in UK of mobile, systems, networks, IT and billing solutions.
He said: 'We have a close partnership with Alternative Networks although we've only had a commercial relationship with them for the last six to seven weeks. We've got some great market share with these guys really quickly.
'If they've got a customer, they'll tell us how many connections they have, where they are based, and whether they are migrating or joining Alternative; so we'll run a tech day. It's not a sales orientated session and I think that's what works about it, talking about technology and how it helps the customer rather than discussing the commercial side.'
In terms of security, the second leg of their strategy, Constable noted: 'There are a lot of good devices on the market, but in my opinion nothing comes as ready for business as a Windows Phone. A key question we get when people move away from BlackBerry is: 'Is it secure?' Absolutely. All our devices are hardware encrypted so it's safe to put all company sensitive documents on it. You can remote wipe it and enforce passwords.'
'Anyone with an iPhone or an Android handset knows about jailbreaking. It may be cool from a customer point of view to get all those free apps, but from a business point of view that's a huge back door into your network or systems. The secure boot technology of Microsoft will digitally certify every binary digit of root files, and you get antihack protection as well.'
Lastly Constable relied on the increased familiarity of users with the Microsoft ecosystem to help push the handsets. He added that for customers who had already invested in Microsoft Office for their PCs and laptops, it would 'make sense if they wanted to replicate the experience on their smartphones'. 
'Our target is to become the ultimate business phone, and I think it's achievable,' he concluded, adding 'By the end of the year we want to increase our market share to 20%, and at the moment it's looking pretty good.'