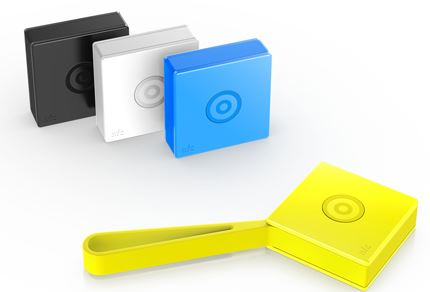 WindowsBlogItalia reports that the much anticipated Nokia Treasure Tag has now shown up on Amazon Italy.
The Bluetooth 4.0 Low energy gadget attach to valuable items like keys, bags or wallets, and will then be locatable via your windows phone.
You can have up to four different Nokia Treasure Tags simultaneously connected to your Nokia Lumia and it offers a battery life of up to six months, powered by a standard coin cell type CR-2032 battery which you can change yourself.
The gadget will costs 29.57 Euro on Amazon, and will be available in four different colours: cyan, yellow, white and black but is not in stock yet.
The accessory works with a special app developed by Nokia, which will not only help you ping the gadget when it is in range, but also remember the last GPS location of the tag in case you left it far behind.
See it at Amazon here.