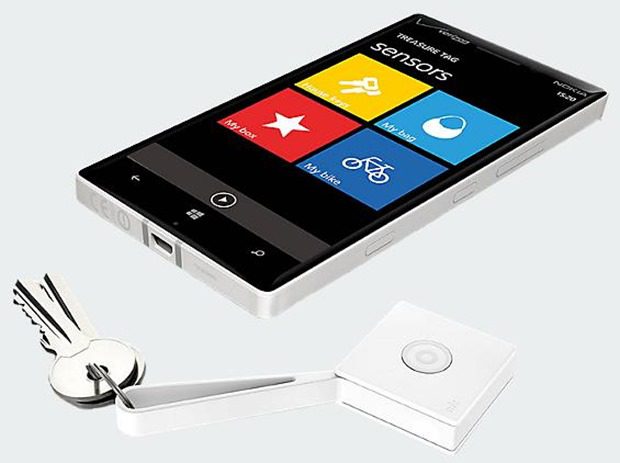 We have been waiting rather a long time for Nokia's Bluetooth Low Energy proximity sensor to become available, and now it has shown up at a rather unusual location.
US readers can now purchase the Nokia Treasure Tag at Verizon.com for $29.99.
The accessory is said to be only compatible with the Lumia Icon, and can be used to keep track of items such as keys, bags and wallets.
See the accessory at Verizon here.