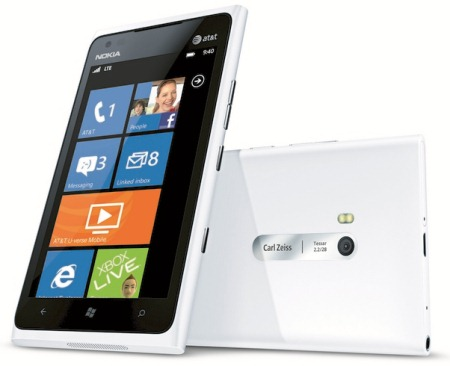 Speaking to Bloomberg, Chris Weber, president of Nokia's North America unit, said with the Lumia 900's success the company was now back in USA, but needed to expand to more carriers.
"We've had a great start with T-Mobile and AT&T," he said "But that's just a start."
"We're back in the U.S., we're back in Canada — it's exciting, but there's more work to do."
He continued, saying the key to getting more Lumia phones into consumers' hands is giving each carrier a "unique proposition," so they can show how the devices stand out from the iPhone or Android models.
While only AT&T and T-Mobile offer the Lumia phones now, Verizon Wireless has said it's preparing to add a new Nokia model to its line-up. Weber's comment suggests this will be a differentiated product.
Speaking about the future of Nokia, who is in financial troubled waters, he noted the difference between RIM and Nokia is that RIM does not have a partner the size of Microsoft to build an ecosystem that can compete with Apple and Google. In addition to creating the operating system and encouraging software developers to use it, the company prods phone retailers and other partners to offer incentives and in-store promotions.
"There are only a few companies in the world who can build an ecosystem that scales to what consumers demand," Weber said. "Right now my view is that it's Apple, Google and Microsoft because it takes deep pockets, lots of engineering talent, and the scale and scope globally to build that ecosystem."
Read more at Bloomberg here.