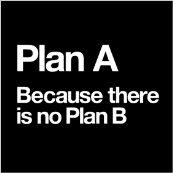 Since their February announcement Nokia has always maintained that they were fully committed to Windows Phone 7 as their new smartphone OS.
Now in a CNBC interview Stephen Elop has made it clear there is no Plan B if their Windows Phone 7 plans do not work out.
He said:
Griffeth: Here's the question I have, Mr. Elop. As you transition from the Symbian platform – the operating system you've had for so many years there – to the Windows operating system, you are already scaling back research and development. Trying to cut costs as you make this transition. But you're making the transition to an operating system that's been used for handsets for ten years and has failed to gain traction at this point against the likes of an Apple or Android. I guess my first question to is, you know what if it doesn't gain traction? These new Windows phones that you're going to bring to market later this year? You're already abandoning Symbian for down the road? What's Plan B if this doesn't work?

Elop: Plan B is to make sure that Plan A is very successful. The critical ingredient for success are there, consumers are saying the Windows brand operating system is very good. Better in terms of their satisfaction than the competing platforms, but Microsoft hasn't had a partner doing its best work for Windows Phone. That's the commitment Nokia made through this processor. By bringing together our hardware, software and services assets with the strengths that Microsoft brings, we have a formula we believe will drive great success.
With the fate of Nokia dependent on Microsoft's ability to execute their plans this of course places an awesome responsibility on Microsoft not only to deliver, but to convince buyers that the OS is worth their time to consider.
Via Nexus404.com