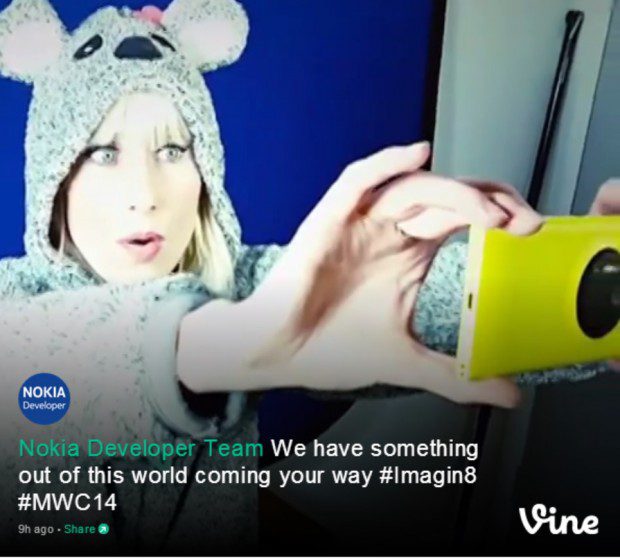 Nokia has continued its tease campaign for their Mobile World Congress press conference on the 24th February.
The latest is a short video on Vine teasing "something out of this world coming your way."  It is now pretty clear that the Nokia X is being announced at Mobile World Congress, but what set this teaser apart is the use of a Lumia handset, suggesting there may be something for Windows Phone users at Mobile World Congress also.
See the Vine after the break.