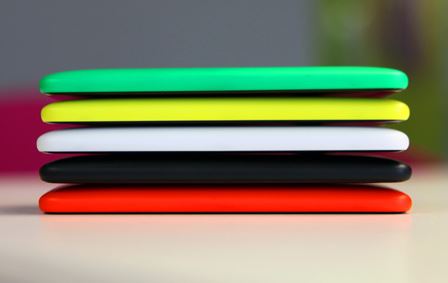 Nokia Conversations today posted a discussion with Kyeyoung Kang and Jenny Cui from the Nokia Design team on their new Nokia Lumia 625 Windows Phone device. Nokia feels that Lumia 625 is designed to feel human, tactile and comfortable which is achieved through a combination of material and design choices.
Kye explains that, "purity and seamlessness are at the centre of our design approach."

You'll notice that shape of the phone is pillowed and natural, and the glass on the front curves at the edges. Even the rear of the phone is gently curved. Kye says that the design team think of the phone's shape as being as seamless as possible and friendly to the touch. The edgeless flow of curves makes you turn it over in your hands automatically.

At the same time as the shape intrigues, the colour and materials team has been busy, "perfecting polycarbonate, and taking it to the next level," as Jenny puts it.
Read more about it from the link below. I personally like the Nokia Lumia 625's design, and I think it's a perfect successor to Lumia 620.
Source: Nokia