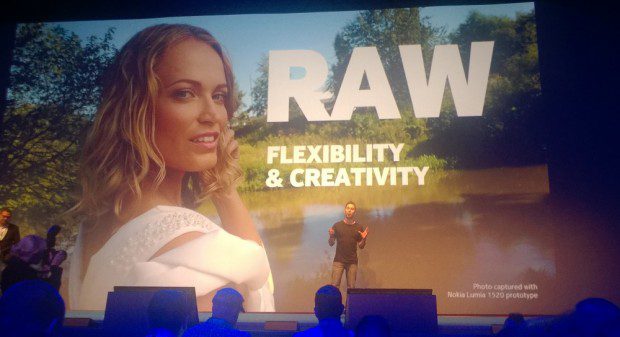 During Nokia World last week, Nokia announced that the Nokia Lumia 1020 and the new Nokia Lumia 1520 will be able to save your photos as lossless RAW files (in "DNG" format). At that time, it was projected as a feature for image enthusiasts. I was wondering why Nokia is not promoting this feature for every other common person who will buy Lumias. In a blog post, Nokia discussed about adding the RAW image support and the benefits of it.
What is RAW DNG?
For those who are unfamiliar with RAW DNG files, and how you might work with them, Juha compares it to using traditional 35mm film, and then developing it in a darkroom. "Shooting RAW is like shooting with negative film. After capturing the "negatives", you use them to develop the image yourself using an external "darkroom" tool, in this case computer software," Juha notes.

Normally when you capture photos, you are saving JPEG files, and the image processing is done inside the device. Things like the colors, tone mapping, noise filtering, and sharpening are predefined by the camera maker (such as Nokia) or the imaging application you are using.

"But with RAW you can define these settings on your own, and this gives you enormous creative opportunities later on," he says. "That is the power of the digital negative – you can change the settings after taking the photo. You can tune the settings separately for each photo, just the way you like it – whether you a searching for a special artistic expression or the most natural representation of the original scene."

There is also one more additional benefit when shooting and archiving photos in RAW. "The RAW computer software and algorithms evolve all the time. If you shoot with RAW, you can take benefit of the continuously developing algorithms in the future. Who knows what these tools will offer in 10 years!"
Read the full content from the link below, it is really worth a read if you are into taking photos on your smartphones.
Source: Nokia